The harvest is a magical, yet critical time in the vineyard calendar. In just a matter of days, an entire year's labour comes to fruition. It is an intense experience, when all the work in the vineyard transitions into painstaking efforts in the winery. For Champagne Abelé 1757, the harvest was underway by the end of August. The House Cellar Master Etienne Eteneau takes time to look back at this magnificent campaign.
What are your thoughts on the 2022 harvest?
It was a really great year for the vines, bathed in almost constant sunshine. Despite the lack of rainfall, the soils in Champagne were instrumental in ensuring the vines could access adequate reserves, providing just enough water to maintain the foliage and allow the grapes to ripen.
Despite the heat and abundant sunshine, rain and even the odd storm arrived to put the finishing touches to ripening in the most drought-affected areas.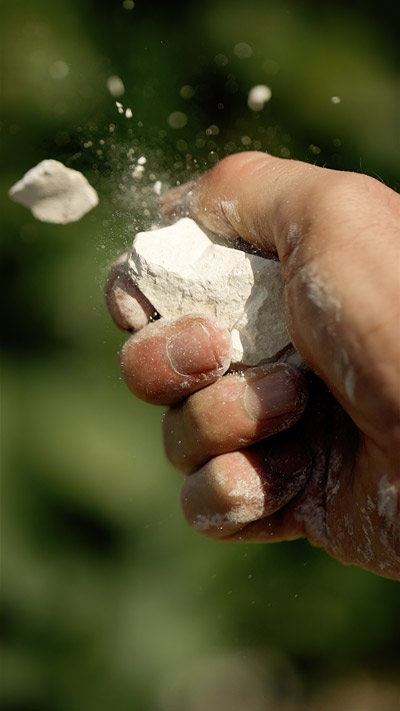 We tasted the grapes throughout the entire ripening period in order to gauge the flavour profile of the harvest, assess potential vintage quality, and also evaluate the often challenging balance of sugar levels, flavour development, freshness and acidity levels in the fruit.
During the latter stages of ripening, we intensified the number of tastings, particularly with the Chardonnay and Pinot Noir, in a bid to assess the quality potential of the harvest. And the conditions for the 2022 grape harvest could not have been better.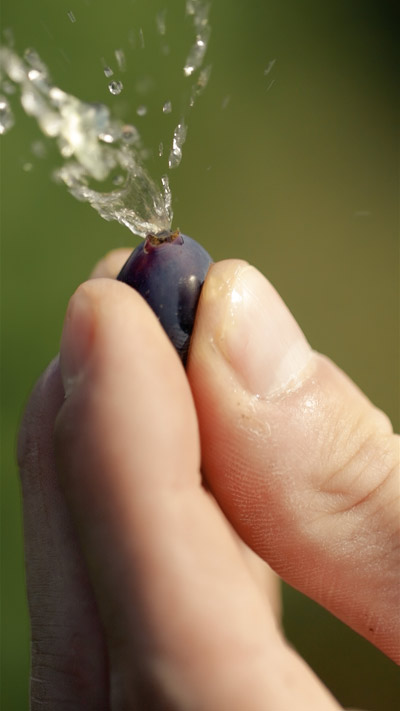 The chardonnays are intensely fruity, quite delicious and generous. For the parcels of white grapes in Vitryat, the focus is on freshness, in Sézannais the profile is very fruity, while in the Grand Cru classified villages of Vertus, Bergères-lès-Vertus and Pierry in Côtes des Blancs, only just starting to open up.
The Pinot Noir is exceptionally ripe this year. The Meunier from the right bank of the Vallée de Marne, the Vallée de l'Ardre and the Massif de Saint-Thierry is exquisitely silky, releasing flavours of peach and juicy-ripe fruits. All in all, an interesting flavour combination for the next stage of the winemaking process.
Once the harvest is complete, what are the next steps?
Vinification is the first major stage. The entire grape harvest is now in the winery. The Cru-classified grapes from different growers have been separated out in order to keep the different qualities apart before proceeding to fermentation.
Next is the blending stage, which will take place next May, and includes tasting the reserve wines and clear wines. Taking our time at this stage is essential. Taking time to taste and allow the wine the required time to rest to achieve good clarification before creating the blends.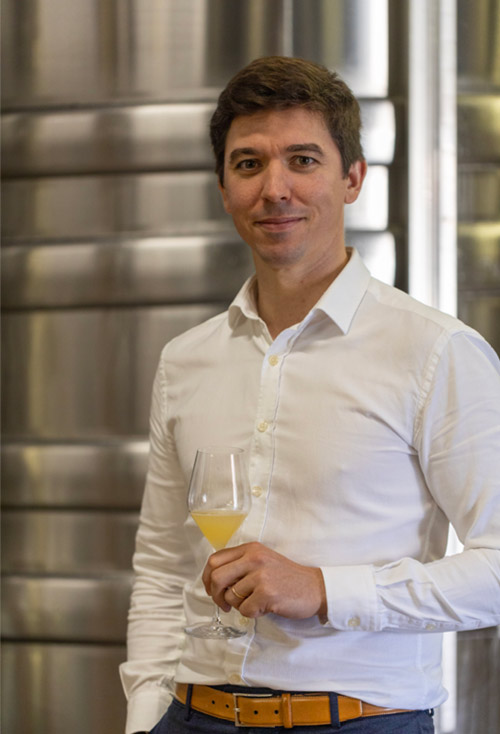 Like fine food, it's all about the ingredients. Just like a Chef, without premium quality ingredients, the food will be bland. And without healthy grapes, quality fruit, it would be impossible to imagine great Champagne.
Text – Geoffrey Chateau | Photo – Julien Gérard-Maizières