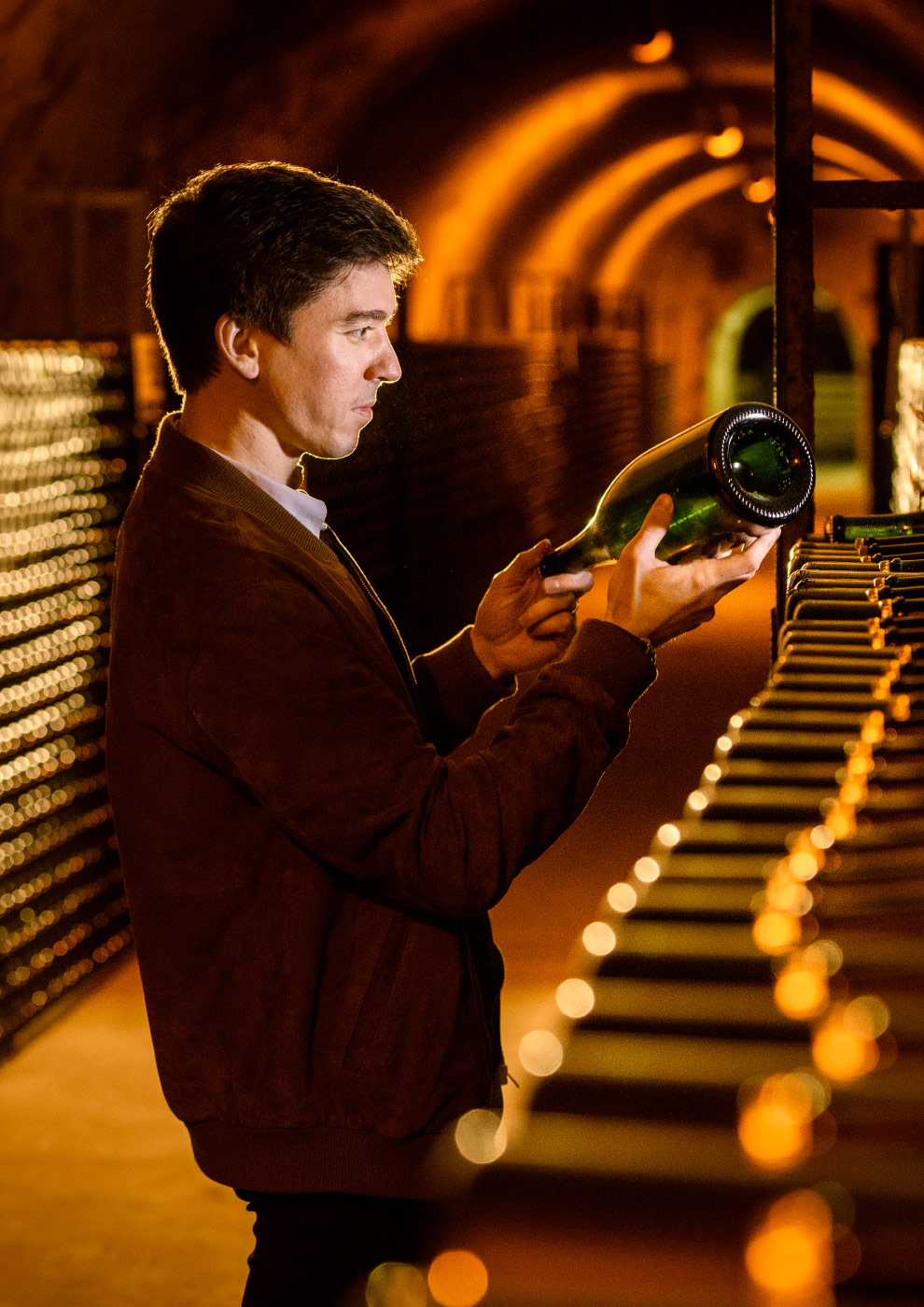 Driven by the utmost concern for respect and excellence, Etienne Eteneau is now responsible for the cellars of Abelé 1757.
Bringing with him his childhood memories, experience and know-how, he makes each Abelé 1757 cuvée at one with the minutiae and permanence of time.
He now watches over the fate of the bottles of Abele 1757 and is the guardian of time.
With precious echoes of the passing of time, Abelé 1757 is one of the finest names in Champagne. Faithful to the philosophy of its founders, it takes the time and the material to perfect its craft.
A creator of great Champagne wines, the House uses its artisanal know-how as a bridge between present and future. Like a fine goldsmith, its work embodies to perfection the creations imbued with finesse and precision.
Since its foundation in the 18th century, Abelé 1757 has been the guardian of the passage of time. Two and a half centuries filled with history and legends. Contemporary by nature, the House goes through the ages without suffering the ravages of time, reinventing itself with each vintage.
A pioneer, it places technical progress at the heart of its practice, revolutionising and constantly improving its champagne. With their eyes on the future, generations of men and women are willing to perpetuate a style and a centuries-old Champagne tradition.
Season after season, vintage after vintage, Abelé 1757 creates with time. The year's harvest and reserve wines combine in the present to form the future. The magic happens slowly.
Citrus and jasmine from Grands Crus of the Côte des Blancs, pear and spices from the Montagne de Reims, lime blossom and peony from the Vallée de la Marne, strawberry from Les Riceys. Each Abelé 1757 cuvée is a symphony of aromas. Fruity and floral fragrances, powerful yet delicate which thrill the palate of the most demanding wine lovers. A constant quest for excellence that has guided the House for more than 250 years.