Sinve over 250 years, Maison Abelé has placed craftsmanship at the chore of its work. Precise manual work is needed to elaborate exceptionnal champagnes at many steps of the process. Our talented team perfectly carries out those traditionnal gesture.
Craftwork on Abelé 1757 champagne labelling.
Abelé's team labels by hand every bottle of the prestigious Sourire de Reims champagne. Our craftmen add by hand label and collar on bottles. Their precise, meticulous gestures ensure a perfect finish on these unique-shaped bottles.
Abelé 1757 remains a human-sized company, which is why our team can alse be lead to hand-label the bottles of our other cuvées as and when required.
Craftmanship of champagne elaboration
Craftwork obviously doesn't stop at labelling at Maison Abelé 1757. Season after season, our cellar master makes each Abelé 1757 cuvée at one with great minutiae to achieve tailor-made champagnes. Maison Abelé 1557 champagnes are unique and precise wines, made from the finest vintages of Champagne region.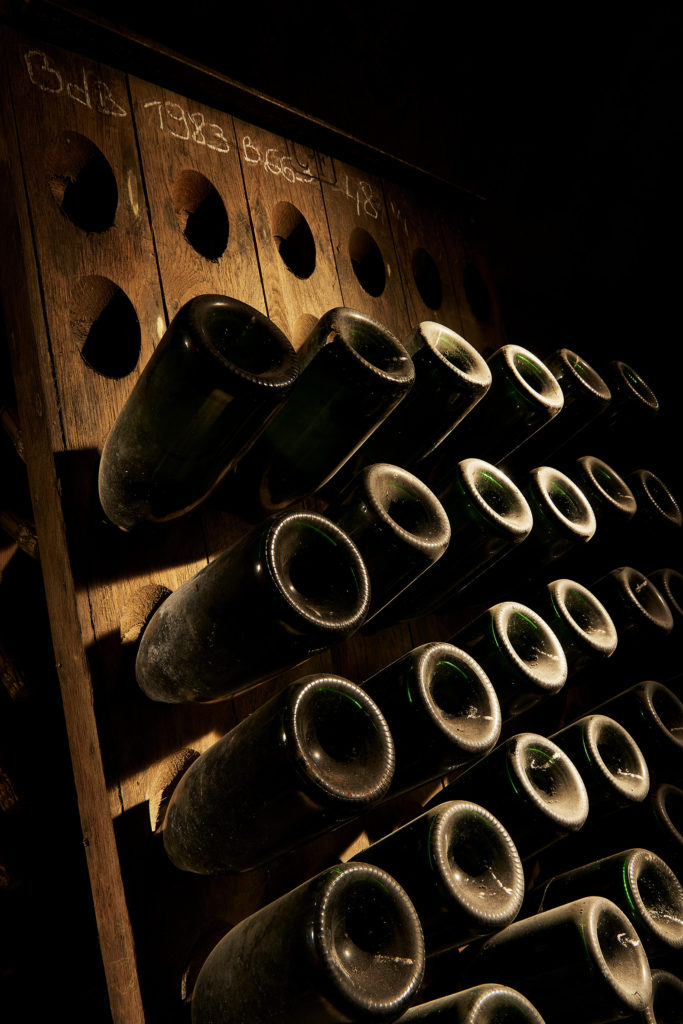 Once the bottles are filled, our craftmen place them one by one on battens. It is a precise and hard work to achive a perfect balance so the bottles can rest for years in our cellar.
After years of resting, the most precious bottles are riddled by hand by our craftmens. An artisanal know-how needed to get reed of yeast remains -once they're done creating the famous champagne bubbles. When needed, our team is able to perfeclty disgorge champagne by hand, a very delicate and complex gesture. It is a work of great abilty to avoid too much champagne loss in the process.
Each bottle of Abelé 1757 is the result of a passionate labor lead by craftsmen willing to offer you exceptional champagnes.
Photos & video By Discovery