With a reputation for excellent quality produce, Domaine de Lastours is one of Toulouse's oldest establishments. Founded in 1893 in the heart of the 'pink city', the specialist retailer is a purveyor of a carefully-curated, locally-sourced range of fine wines and foods, to a discerning clientele. For Champagne Abelé 1757, the Dupuy family are keen to open the door to this establishment rich in history.
Could you tell us about the history of Domaine de Lastours boutique?
The site boasts an extraordinary history and is one of the oldest shops in Toulouse. Originally, our shop was part of Chateau Lastours in nearby Corbières. At the time, the owners also bought wine in bulk, which they bottled in the cellars. In 1893, the arrangement came to an end and the wine-merchants business took off. Since that time, the shop has only passed through the hands of two families. Other than general maintenance, the shop has remained in its original state, with the focus firmly on preserving the soul of this magnificent site.

What is Domaine de Lastours' philosophy?
Two pillars underpin our philosophy, quality and customer service. When we list a new product, tasting is an essential stage in the process. And quality is, and always will be, the determining criteria, well before price. Irrespective of the producer or supplier, our approach is always the same: we aim to create a quality product then set a fair cost price enabling the producer to make a decent living.

As to customer service, we are resolutely committed to doing our utmost to meet the needs of our clientele, and actively listening is key to building customer relationships. A satisfied customer must leave the shop happy with their purchase, and the retail experience.
What triggered this passion for wine and fine food?
The family company first started all thanks to the joint initiative of Madame Dupuy and her son. With a passion for travel, gastronomy and the greatest names in wine, they naturally amassed a cellar stocked with the finest bottles. To enhance their knowledge, they undertook a great deal of research and extensive tastings to complete their skills. Their love of wine and exacting standards have been passed down to become an integral part of our family culture.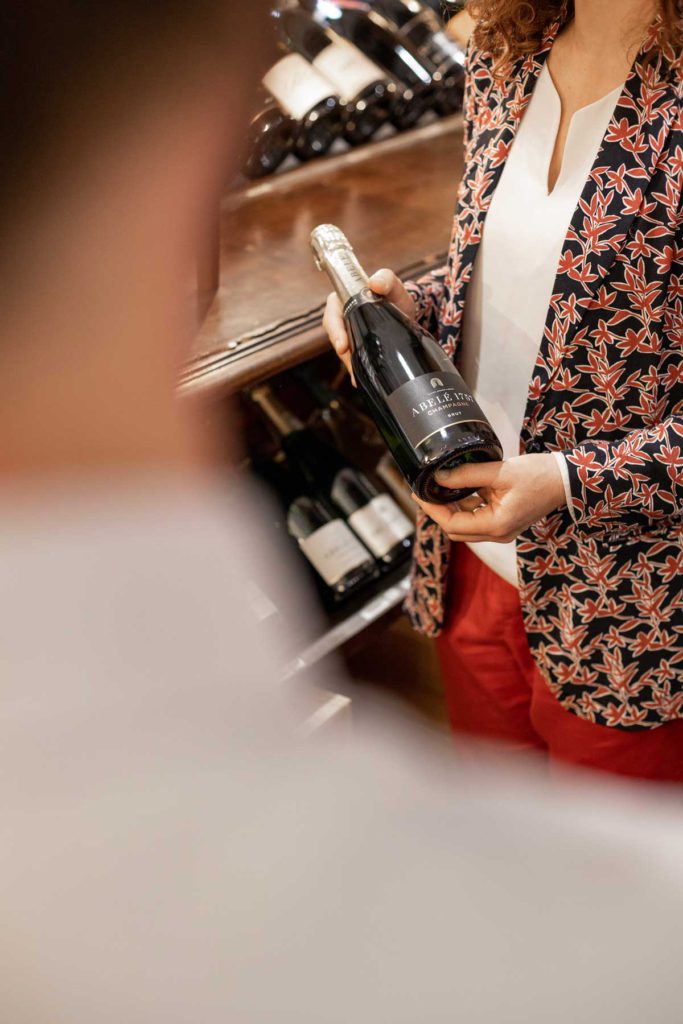 How would you define the role of wine-merchant?
We have two main roles at Domaine de Lastours. When a customer steps into the shop, our priority is to provide a warm welcome and remain entirely attentive to their requirements. It is our job to offer the products available in store that most suit their needs.

Next, sourcing new products. This highly specialised role involves seeking out wines with good ageing potential that can be stored and matured in our cellars. This storage facility is a huge asset, and as a result we are in a position to offer fine wines at every stage in their development. It's an incredible opportunity for us and our customers.
What are you looking to pass on to your customers when they come into your shop?
Our role is to pass on knowledge, so explaining all about the product to our customers. Whether a wine or food item, what is it that makes this product worth the money? And the answer is the added value of human endeavour. We aim for our customers to leave the shop understanding the human effort lovingly channelled into creating the product, and achieving this level of quality. Which is why it is so important for us to forge relationships with our producers and suppliers. We look to them for the knowledge and experience that underpins every single product they make. And it's all about enhancing the experience – the joy the product brings.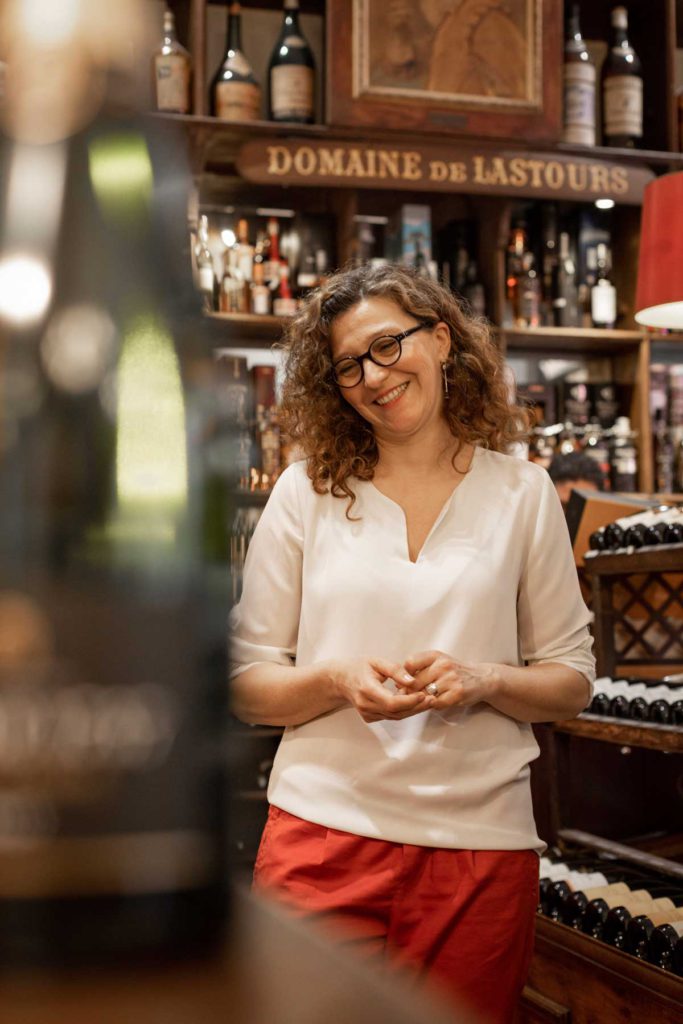 What do you look for in a fine champagne like Maison Abelé 1757?
We work as a team, especially when it comes to listing new champagne. We all take the time to taste the wines together, backed by Madame Dupuy's wealth of knowledge and experience. We focus on a wide range of criteria, including balance, personality, aromatic profile, value for money and appeal.

Other than that, we know what our customers are looking for as soon as they step through the door. Once you have the trust of your customers, you have to be able to offer quality champagne at the right price.
How have you evolved your business in response to the changing needs of wine enthusiasts?
For some time now we have seen a shift towards drier champagnes. While previous generations have savoured a sweeter style, preferring to drink champagne with dessert, new consumers opt for freshness.

We are seeing the same trend reflected in wine in general. Customers are looking for easy-drinking wines, full of fruity aromas and soft tannins. Drinking occasions lean more towards pre-dinner drinks and substantial nibbles and finger food, even if some of our customers prefer to drink mature wines for formal dinners.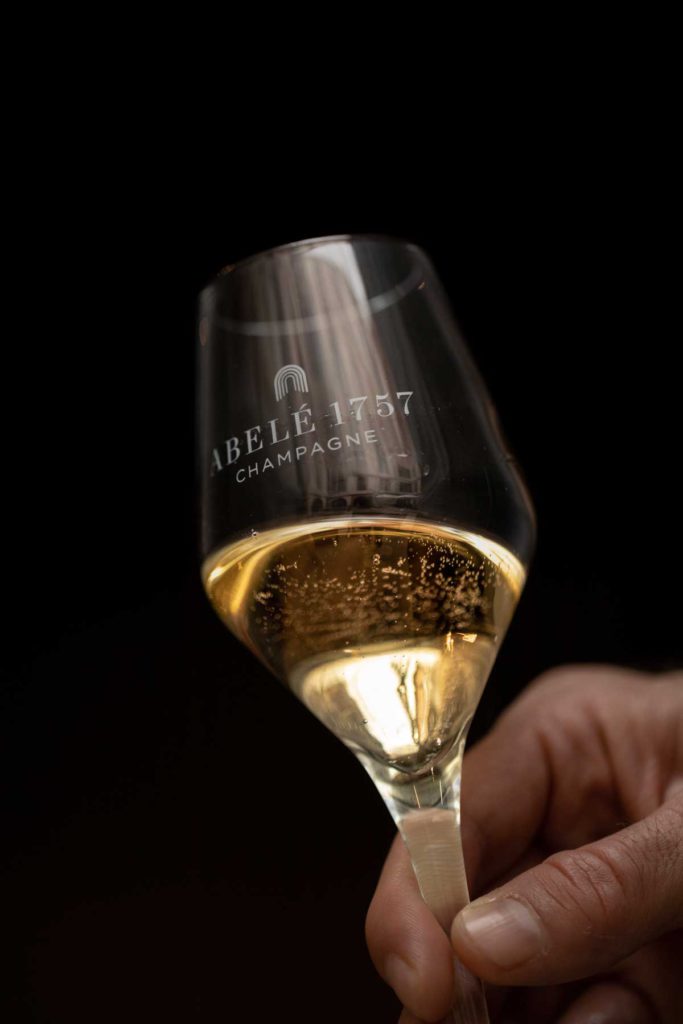 Could you explain how your role is part of the gastronomic experience?
Domaine Lastours sells a wide range of produce. This is an important advantage allowing us to cater for the diverse needs of our clientele. Our customers can be single-mindedly set on one product, and it can be difficult to shift their focus. We do however manage to inspire them in their search by showcasing such an extensive product portfolio. When a customer comes in for jam, we steer them to other fruit-based produce such as confectionery and such like. If someone is looking for wine for a gift, we manage to find the perfect pairing for dinner. Customers are often very grateful and leave happy with their new purchase.

This expertise lies at the very heart of what we do. Helping our customer base and connecting them with the most suitable product. And it doesn't necessarily have to be a luxury item. We often deal with much more modest requests. We cater for everyone's needs.
Text – Geoffrey Chateau | Photo – Julien Gérard-Maizières