For more than 150 years, Ercuis & Raynaud, silver and flatware master craftsmen have stood apart for their unique expertise. Utterly timeless, the luxury creations produced in the manufacturing facility in Oise aspire to the art of sharing moments beyond time. For the fifth oldest Champagne House, Antoine De Remur, Managing Director of Ercuis & Raynaud, looks back at the quest for perfection that has driven Ercuis since 1867.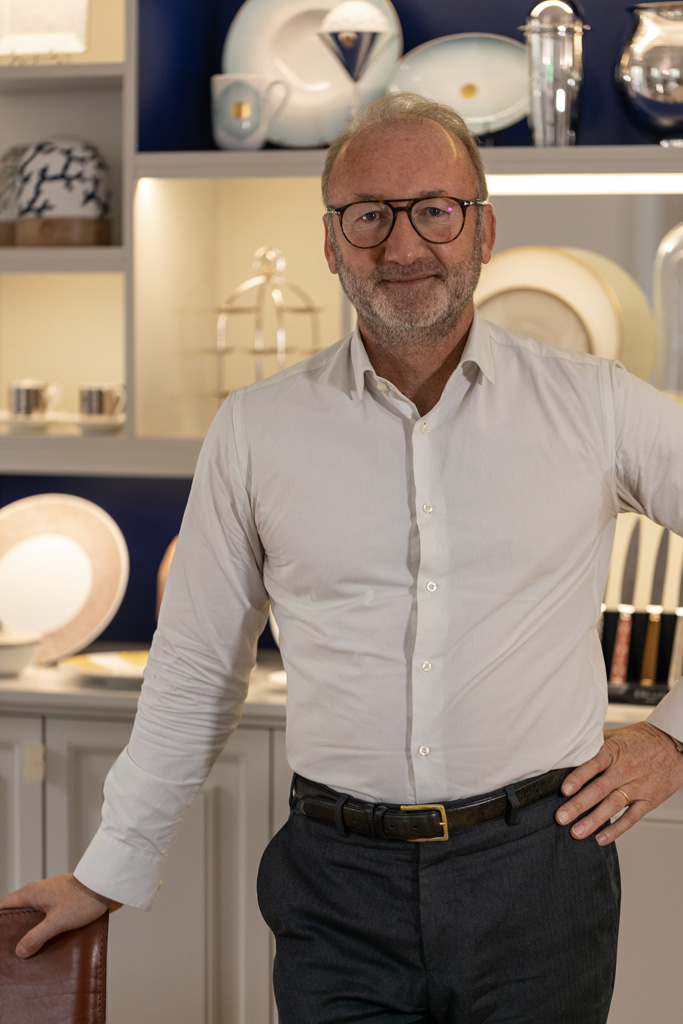 Tell us about yourself?
I have always worked in homeware and tableware. Initially in linens for consumers and hotels and restaurants alike, followed by 12 years with Guy Degrenne, which is a very impressive outfit, and a well-known name in France with a mid-range positioning.

After two years focusing on the full range of sales operations, from hotels and restaurants worldwide through to retail, I was approached in February 2018 to join Ercuis & Raynaud, with a view to breathing new life into the business and adopting a new direction.
Could you expand on the history of Ercuis?
The history of Ercuis is quite something, and totally unique. It all started in the 19th century in the village of Ercuis, France. The company was set up by a local man, Adrien Ernest Pilon, who was the village priest. In 1867, he decided to launch a company next to his ministry producing religious artefacts.

At the time, it was the beginning of a mass exodus from the provinces to Paris. In addition to his focus on succeeding as a businessman, he was determined to provide a reason for local residents to remain in the region. And through his passion for tableware, he decided to diversify from religious objects into dining and tableware.

Until the new business had become so successful as to reach the attention of the religious powers that be, who instructed, in no uncertain terms: "My dear Sir, you will have to make a choice between your life as a priest and the profession you have started to embrace.". By choosing the business, his life took a completely new direction.

The first Ercuis shop opened in Paris in 1880, and was the start of a venture that still lives on today in the historic site of Ercuis in Oise, to the north of Paris.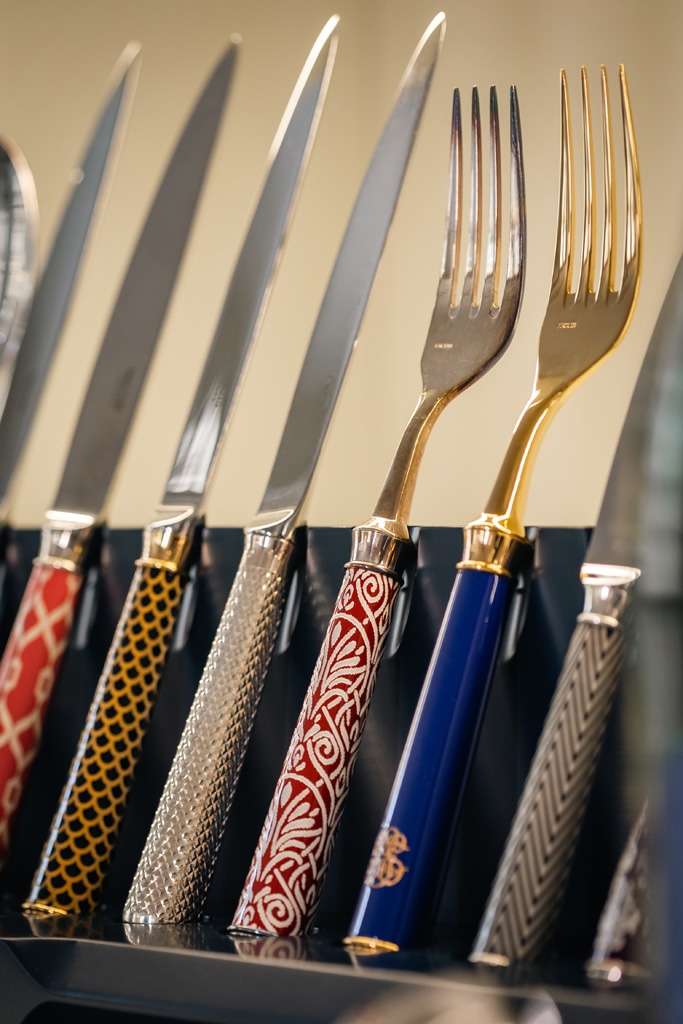 After so many years in business, to what do you owe the reputation of Ercuis?
Reputation is constructed over time. Ercuis' reputation has been established with all the luxury hotels and chefs with which we work. Not forgetting the iconic ocean liners we have also supplied, like the SS France and SS Normandie.

Its reputation is also founded on its collections. In the past, there were a large number of silversmiths in operation. Many have since closed. Others have been taken over by large, well-established silver companies, Others have been taken over by large, well-established silver companies, which was the case with Ercuis, and incredibly prestigious companies such as Ravinet d'Enfert, Peter or even Saint-Hilaire, albeit less famous, yet which has nevertheless left its mark What makes Ercuis so special is the huge diversity of its range, a rich history, a wealth of creativity and its talented in-house designers.
Could you tell us about the importance of the values that guide Ercuis?
One of our principal values is consistency. The company specialises in table art. We could, like other companies, have been tempted to expand into other areas, which is even more tempting a proposition when a company faces difficulties along the way. It would be a natural reaction to say: "Maybe we would be more successful in another field."

We have always strived to avoid falling into this trap, and I regularly remind my teams accordingly. We must focus our creations and our company on tableware and only tableware. Before straying into other areas of development, it is crucial to know how to excel in your original area of expertise. What we are known for, in order to stay true to our customers.

Next is quality. We are rarely questioned on price as we deliver exceptional quality, in both the service we provide and our collections. Above all, our products have to be timeless. This is particularly pertinent given the current move towards fast retail: we buy, we throw away. Ercuis is the perfect antidote. Our collections must stand the test of time. This objective is reflected in the need to create pieces that transcend time while remaining naturally beautiful.

Some of the designs in our collection were created decades ago and are still resolutely contemporary today. We do our utmost to ensure our collections remain current, to be enjoyed by our customers across the ages.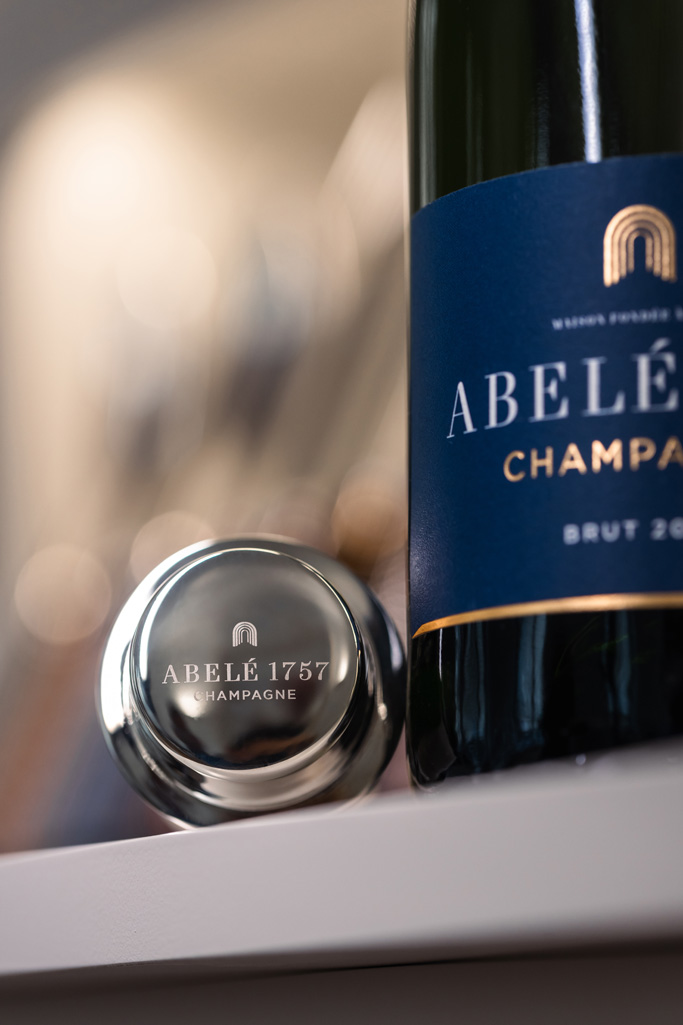 How do you rewrite the rules governing tableware, and what are the new trends?
It's not really about rewriting the tableware rules. Ercuis creates and delivers ideas, a home decor and different usages. We can suggest ways to enjoy our objects, but what our customers actually choose to do is much more interesting. Take the ice bucket for example. It's a stunning piece and makes a fabulous vase, with a real impact. It can also be used as a table centrepiece. Reinterpreting or repurposing our creations is a prerequisite for our clientele.

Customers also come to Ercuis to create table settings. Mix-and-match is a prominent trend we are currently seeing in table dressing. The effect can be visually stunning, especially when mixing up vintage pieces or objects with a history, alongside objects of different colours, different handles, even complemented with mismatching flatware and glasses.

It's a very relaxed look compared to the resolutely formal feel of an embassy or government building, or the overtly prestigious venues that we supply. Our Miroir or Art Deco cutlery collections can be customised by our clients, with a choice of different patterns or colour finishes on cutlery handles, and different coloured lacquers.

Our customers often say, "Today I would like a dinner service with copper handles. But for the coffee set, I prefer black or classic silver handles". In their buying decisions, customers can have fun with our range and create different looks for all their dining requirements.
According to Ercuis, what is the definition of luxury?
The definition of luxury is very personal. My version of luxury is not necessarily the same as yours. It could be the luxury of time, rarity, a watch or even a car. Many things in fact.

Ercuis' raison d'être is to offer the exceptional. Treating yourself is a true luxury. A kind of hedonism underpins our collections. With every purchase decision, be it a watch or a piece of jewellery, the client is sending out a clear signal about himself. The same can be said of tableware, especially with regards to entertaining; we want to ensure our guests are happy.

In the world of gastronomy, a chef will strive to make a statement, either through the medium of food or how the tables are dressed. Customers are very sensitive to this attentiveness. So luxury is about taking care of yourself. And taking care of others too.

It's the rare and exceptional, the difference. It's about being living and breathing difference with a piece that will garner prestige and defy time. In our business, this means applying exacting standards to create something truly exceptional and different for those wanting to make a purchase for themselves, or to gift.
Would you say that the people working in your studio are craftsmen, artists or silversmiths?
It's important to differentiate between an artist, as in the person who designs an item, and our craftsmen, who bring the design to life. The latter are both craftsmen and silversmiths of exceptional calibre. Some boast impressively long-lived careers working in our studios.

The vast majority are here for the duration, and are extremely reluctant when it comes to a decision about when to leave. We almost need to physically extract them from the building when the day of retirement finally comes. In my case, I have been devoted to this career for more than 30 years. I enjoy being here and will never leave.

The materials used in our selection are fascinating. It's worth remembering that we are basically talking about a hunk of metal, and whether silver plate, solid silver or stainless steel, it will be transformed into an object of exquisite beauty. Watching a turner create a silver goblet from solid silver using only a lathe and hammer is a minor miracle. So they are basically a culmination of craftsmen, silversmiths and experts blessed with creative brilliance.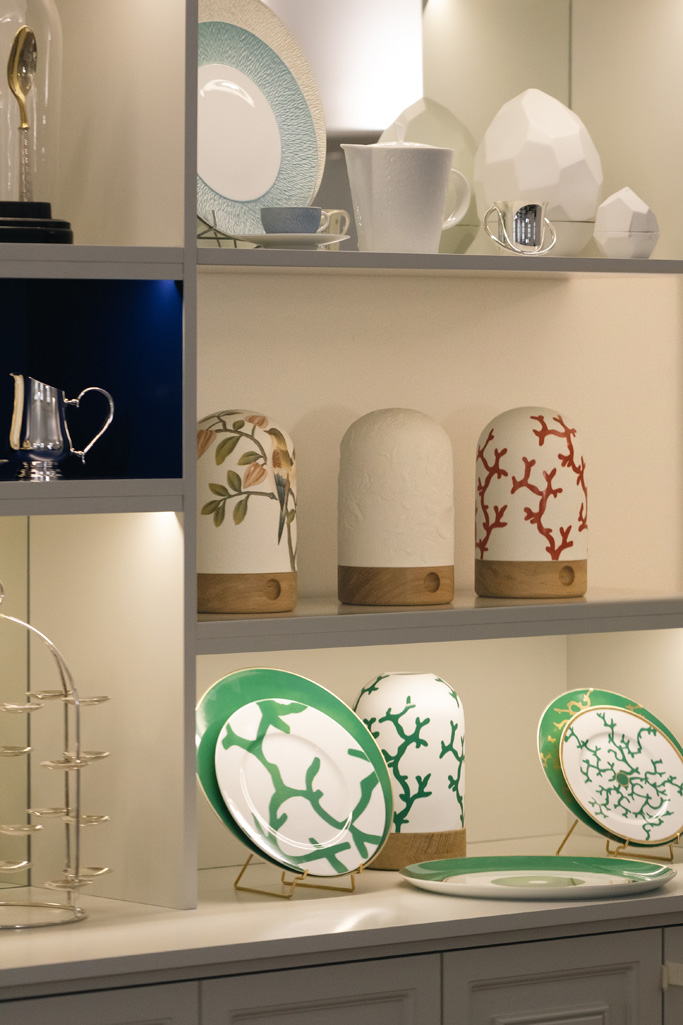 The essential theme underpinning your creations is the art of distinction.
Can you expand on this?
There's obviously a double meaning to the term distinction; first being different from others, and second, excellence that sets you apart. Over the course of the last century, many companies working in this area have simply disappeared. Ercuis is a niche company that has successfully stayed the distance. We are not a fashion brand and this is not our domaine. We avoid straying away from our area of expertise.

When a customer comes to Ercuis, it is for a reason: to find an exclusive brand specialising in dinner and tableware. They are not looking for a fashion statement, but instead, a sophisticated, historic silverware and flatware specialist. There is also a very unique conscious decision regarding aesthetics in choosing us over our competitors. At the end of the day, our clientele aspire to be different, with a table setting like no other.

This notion applies equally to Michelin-starred chefs or luxury hotels. When you invest all your energy in creating such exceptional destinations, it is important to see it through to the end. We encourage our clients to stand out to an even greater extent by selecting different tableware to their peers. Once seated, their customers are in direct contact with a unique selection of bespoke items.
What is Ercuis' relationship with time?
Unlike the fashion industry, the items we produce are timeless. When you understand the investment involved in launching a product, it's a major commitment. Firstly the new product has to fit the brand image. We may also introduce new usages, if we feel this is current, though this is never our sole intention. Our objective remains, and will always remain, for our products and collections to pursue a certain timelessness.