The cornerstone of Abelé 1757 Champagne House, the chalk cellars support the wines from the moment of their creation throughout their long journey to maturity. Many months, years, even decades are required for the magic to happen. Created more than 150 years ago, the prized caverns are hidden away from sight in the very depths of the historic Saint-Nicaise Hill, plunging more than 20 metres underground. Here, the cellars provide ideal conditions for conserving and ageing Champagne fine wines. Private tour in the capable hands of Etienne Eteneau, Cellar Master, Abelé 1757 Champagne House.
Can you tell us about the history of this place and explain why it is so special to the Abelé 1757 Champagne House?
We are in the chalk cellars of Champagne Abelé 1757, at 50 rue de Sillery, in Reims. The site is devoted entirely to making fine Champagne and was constructed between 1870 and 1872, at the foot of Saint-Nicaise Hill, carved entirely from pure chalk.

This is a unique, quite extraordinary place that has belonged to the Champagne House for almost a century. And it is here in this labyrinth of galleries spanning almost two kilometres that our champagnes are cradled. It forms a vast vinothèque – a library of wines – providing the ideal conditions of total darkness, constant humidity and a steady warm temperature never exceeding 11-13°C, all year round.

These caverns truly shape our champagnes as the bubbles develop, and as the wines mature. And these conditions are ideal too for sculpting the Abelé 1757 signature style, and play a vital role in the champagne's finesse.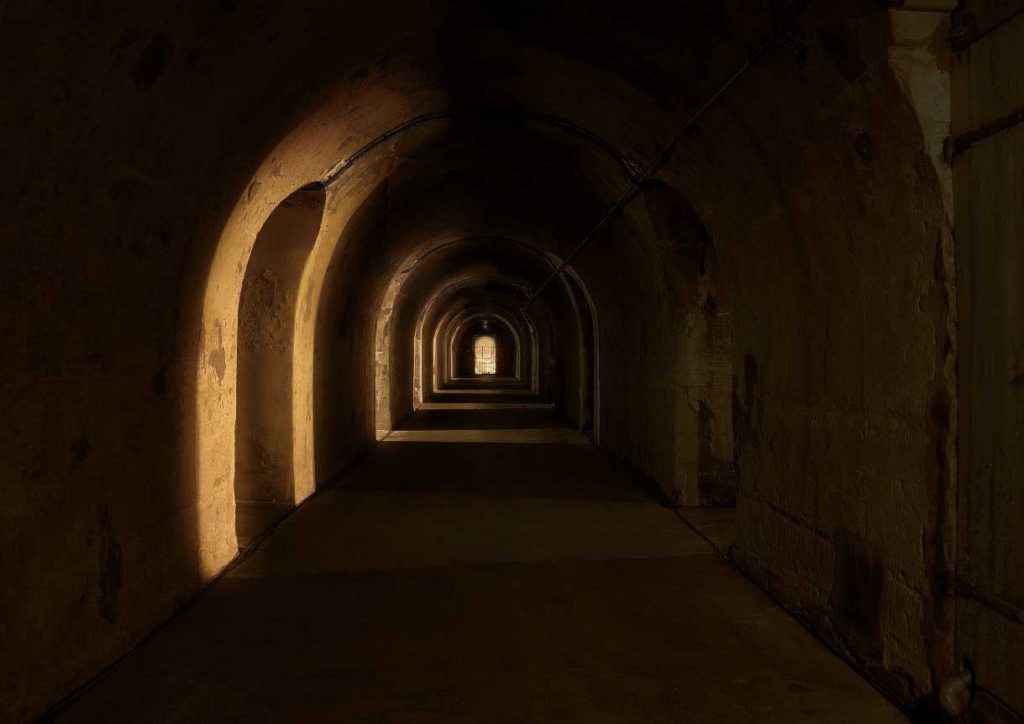 Abelé 1757 Champagne House is all about "Taking time". Could you tell us more?
At Abelé 1757, we take time to create and compose perfectly mature champagne. The initial years will often deliver youthful, even secondary aromas, with blends that have not quite reached their full potential.

This philosophy applies to our winemaking ethos. We choose to wait for our champagnes to reach optimum maturity, achieving that perfect balance between maturity and youth. This delicate tension is achieved after 3-4 years' ageing for our Brut and Blanc de Blancs cuvées.

Time is also key throughout the winemaking process. It goes without saying that it takes the very best conditions to create quality champagne, starting with harvest time, which only Nature can dictate. Then the time for vinifications, where carefully controlled fermentations result in the finest expressions of Chardonnay, Pinot Noir and Meunier grapes.

It is also a time of control in the essential 'prise de mousse' stage, where the bubbles develop between 11 and 12°C. The ideal temperature to create slow, steady effervescence, and to hone delicate, refined bubbles.
How would you define the Abelé 1757 House style?
The essence of the Abelé 1757 style focuses primarily on the grape varieties. Our grape supply majors on chardonnay sourced essentially in the areas of Côte des Blancs, Montagne de Reims, Sézannais and Vitryat. These grapes contribute to all our blends, with the exception of our 100% Pinot Noir, Sourire de Reims Rosé. Chardonnay imparts all the typical elegance, finesse, freshness and fruit that we would except from our champagnes.

The second hallmark trait is the refined bubbles, with a level of precision stemming from several factors, starting with these very cellars. Then, the necessary time to assist the wines on their journey to maturity. And finally, quality pressing and vinification of the grapes. All these factors come into play in creating this distinctive finesse.

The third and final hallmark of the Abelé 1757 style is a long, textured finish. Tasters often refer to saline notes and a slight hint of bitterness, which bestow upon our champagnes the necessary qualities to grace the finest tables and most exquisite dishes. All our champagnes are enhanced and topped off with a carefully measured dosage solution, varying around 6-8g of sugar per litre, depending on the individual champagne. Tailoring the dosage on a case-by-case basis is a way to allow the terroir to truly shine, as it enhances varietal expression across a large mosaic of vineyard plots.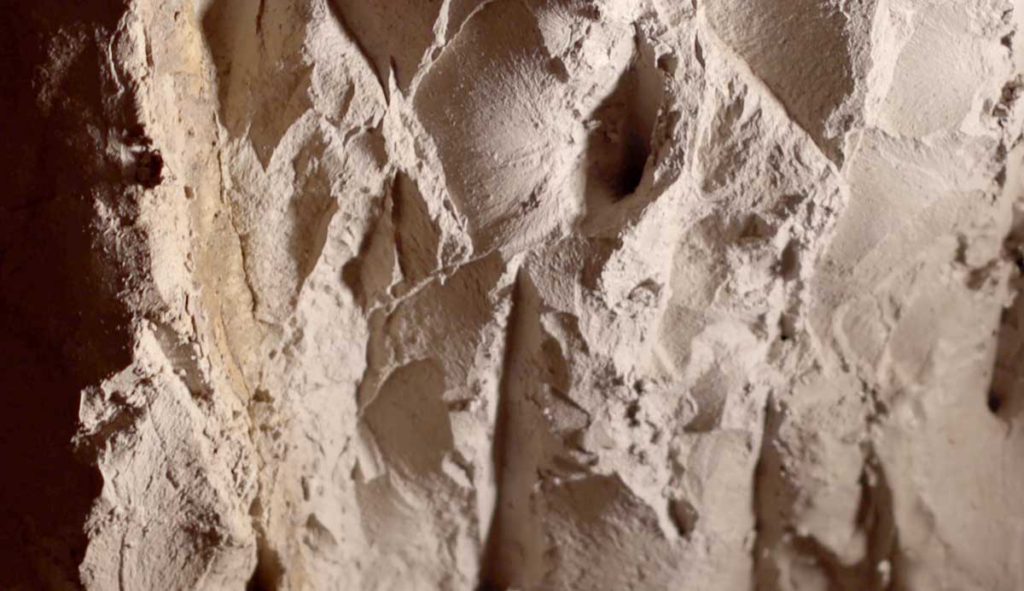 Could you define the unique style of the Brut Champagne, and the Abelé 1757 philosophy when creating a new edition?
Our Brut Champagne is quite complex to create at blending stage. For the Cellar Master, it is the most difficult equation to perfect, with many unknowns to navigate, and parameters in which to work with the three classic grape varieties, Chardonnay – Pinot Noir – Meunier, and the reserve wines. And for our clients, this is the champagne that bears the hallmark image of our Champagne House, in restaurants, hotels and wine-merchants alike.

From a personal perspective, this is also a champagne that marks time. It is a metronome for the Champagne region and our Champagne House. Every year, it is the role of the Cellar Master to create a new edition of our non-vintage Brut Champagne, that also reflects the complexity of the vintage. 2021 was complicated in some regions, but nevertheless a brilliant year for our whites and some Pinot Noir.

Despite Nature's generous hand, it was a less plentiful harvest than we had hoped. As a result, this year we will need to use a slightly higher ratio of reserve wines in the blends. This parameter, which is quite specific to 2021, will change with each passing year. For the Cellar Master, it is a real challenge to replicate this signature style and quality, and even go so far as to improve it slightly over time by working more precisely with grape supplies and certain blends. Like the steady pulse of a metronome from year to year, we must retain the hallmark style and high quality of our champagnes.

To introduce another metaphor, Abelé 1757 Brut is in some ways like the Notre Dame de Reims Cathedral. For more than eight centuries, this magnificent edifice has always retained the same splendour, and the same beauty admired and visited year on year. While everything may change all around – the architecture, buildings and town planning – the Cathedral is a constant, always there.

And in some ways the Brut assumes the image of the master of time, a timeless cathedral within the Abelé 1757 range. True to itself, it may evolve slightly in tune with the taste of our clientele, but only very slightly.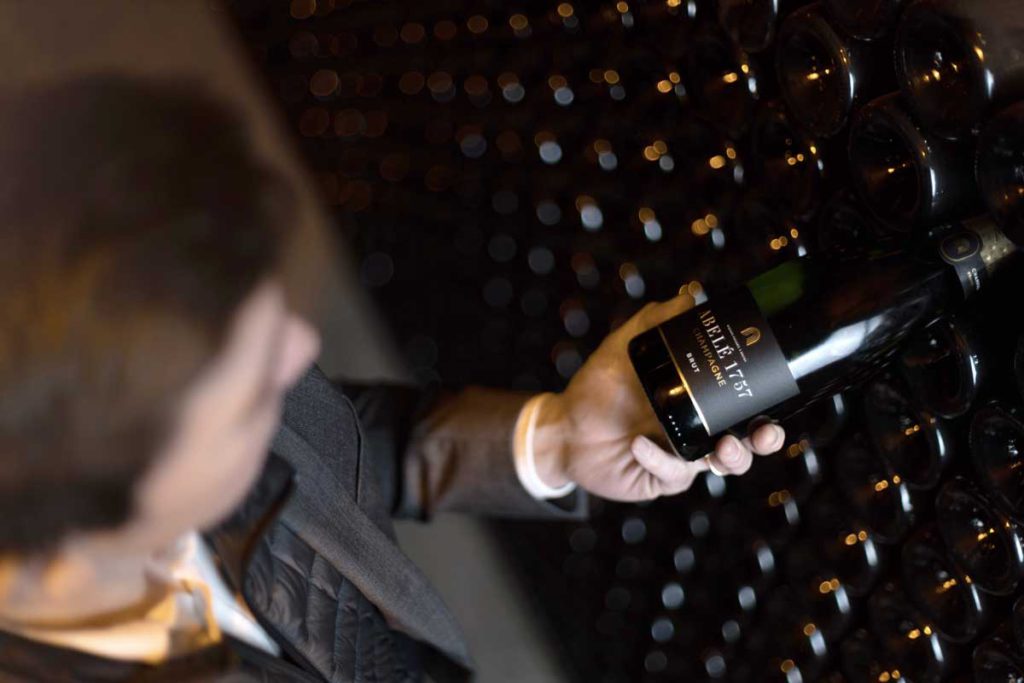 What advice would you give on how best to enjoy the signature Abelé 1757 Brut?

It's a champagne to enjoy in a social context, with family or friends. The vins de liqueur and dosage levels added during the winemaking process make this the perfect champagne to enjoy as an aperitif, or with a cheese board or even delicate fish dishes.

Tell us a little about your journey to become Cellar Master…
I am qualified in oenology and agronomy, and this double skill-set has given me a much broader perspective, from the vineyards right through to the more scientific oenological aspect, not forgetting the vital stage of winemaking.

For the last ten years, my work has focused entirely on bubbles. From the moment my career began, I wanted to work in Champagne. I have always been fascinated by the prestige and aura surrounding the region, by the quality of the wines, its history, geological heritage and unparalleled terroirs.

But it also a human story, about the construction and creation of magnificent family businesses, negociant houses and cooperatives that enrich Champagne's more intangible heritage with brands of world-renown.

As a young winemaker, this immediately gave me a thirst to discover and learn more about this fabulous region. My first tentative steps in Champagne were in 2010, when I visited the CIVC (the Champagne trade association), to study the concept of terroir and the intricate relationship between soils and water. Through this experience I met many growers, and got to know the region very quickly.

These informative years also took me as far as Australia and California. This proved an enlightening experience working for a premium sparkling wine brand, with a totally different approach, to the terroir, to managing the vines, the wines and even from a sales perspective. The Napa Valley does wine tourism in spectacular style. Over there, wine is a huge celebration bringing visitors in to the very heart of the vineyard. And thankfully, this dynamic is happening increasingly in Champagne, where we also have an incredible story to tell.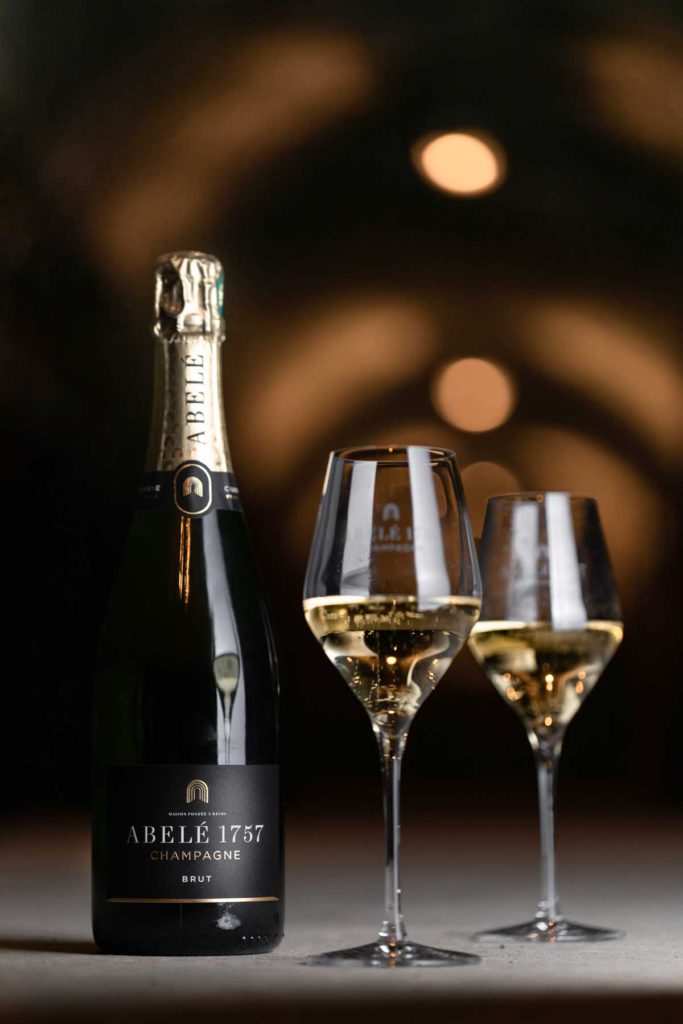 How do you replicate the House style?

When you come to work for a centuries-old Champagne House like Abelé 1757, the most challenging task is immersing oneself in more than 250 years of history. Understanding what defines the House, its champagnes and the people; every element that shapes this fabulous adventure in order to remain as true and relevant as possible in carrying out the role of Cellar Master.

Successfully perpetuating the House style requires a great deal of tasting, in fact an enormous amount of tasting. And you heard that from the 'House's' mouth! [rire] This extensive tasting is like a deep-dive into history. We are fortunate here to have an incredible Vinothèque housed in our very unique cellars, holding vintages dating back as far as the 20s.

This spectacular wine library encapsulates the History and treasures of the Champagne House. It serves to bring this heritage to life, to be shared with future generations, who will continue each year to successfully recreate blends true to the House style. This precision-led, highly technical feat only comes with many years of practice and familiarisation with the House style. Despite decades of ageing, our vintage champagnes always reveal great freshness. This remarkable achievement is the result of several factors, including the predominance of Chardonnay in the blends, and the ideal storage conditions afforded by our cellars.

Once we have understood and mastered this style, we need to be able to recreate it. This stage takes place far beyond the confines of our cellars, in partnership with around 30 grower families, forming well-established bonds we have nurtured since the 1980s. It is the growers, through their work in the vineyards and the techniques they employ, that in turn shape our champagnes.

This longevity is utterly compelling, on both sides. It allows us to work continuously and constantly progress together over time, in both grape quality and blending. In essence, my role is to achieve harmony with the raw materials so as to immortalise the House style.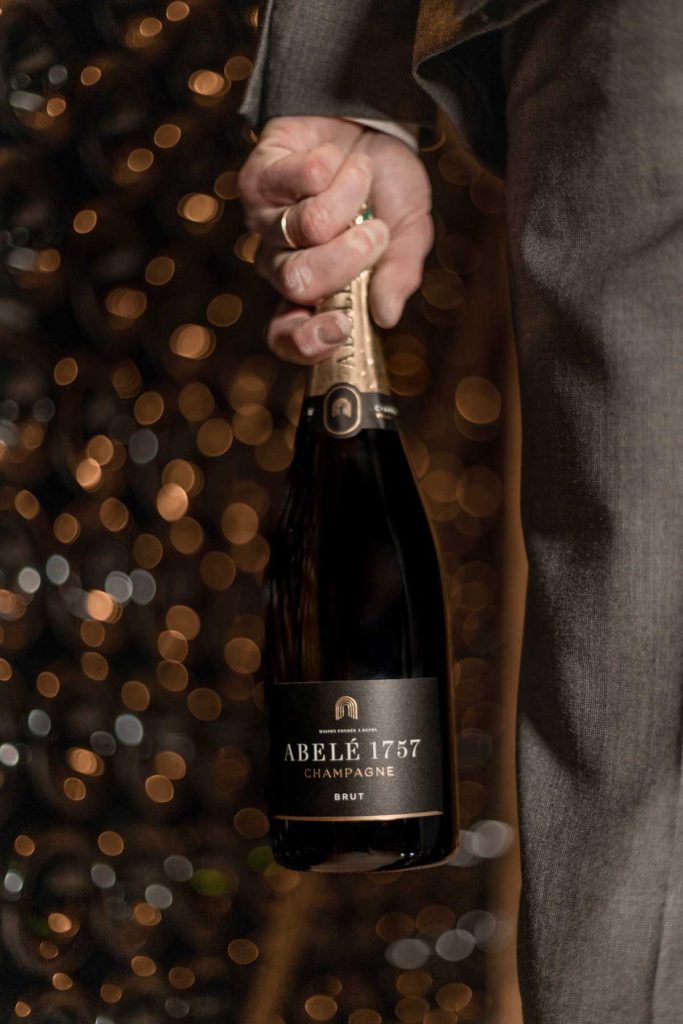 How would you describe your relationship with Time?
My relationship with Time, much like everyone else, is quite complicated. I see it as a long expanse of time, patience, the desire to do well, taking the time to make the right decisions, for the wines and the House alike.

More generally, time can vary in an instant, an hour, a day, or even a year. Some tasks must be carried out urgently, while others require time to reflect.

But on a personal level, I see my relationship with Time as relatively strong in terms of heritage and history. I enjoy understanding the past in order to perform better in the present and to anticipate the future. I devour all the reading material at my disposal, and everything I can possibly find relating to the history of the Champagne House, and Champagne too, to truly be in a position to speak knowledgeably about our wine and also have a sense of perspective.

Our contribution as an individual, whether working in the vines, as cellar master or out on the market selling champagne, seems relatively small when considered within the context of a timescale like that of Maison Abelé 1757.

And this is why our roles must be performed as intelligently and as carefully-considered as possible. So that the work we have accomplished over the last 10, 20 even 30 years, can live on. So that these magnificent vintages can exist even longer than the time we have so willingly devoted to this Champagne House.

Text – Geoffrey Chateau | Photo – Julien Gérard-Maizières