Marie Guillemot, owner of MG floral and plant design, gave Abelé 1757 Champagne House access to her workshop at 5 rue de l'Université in Reims. Here, the artist shared her background, her passion for flowers that has underpinned her creativity for so many years, her artistic approach, her relationship with time, and a whole lot more.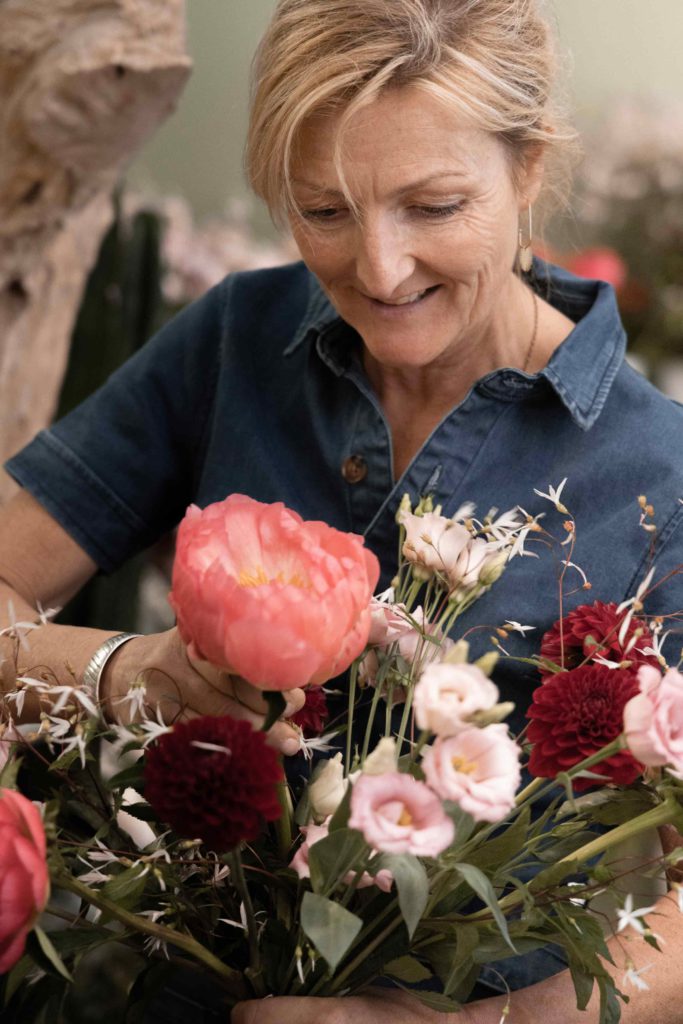 How did your adventure in floral artistry first begin?

It all started about fifteen years ago when I was still living in Versailles. I was regularly taking lessons in floral art at the local horticultural society and absolutely loved it. So much so in fact, that I decided to retrain by taking a 12-month professional CAP1 at Jouy-on-Josas, outside Paris. I alternated my time between lectures and first-hand experience in the workplace.
(1 Certificat d'Aptitude professionnelle, a vocational qualification)


How would you sum up your work in a single descriptive? Artist, artisan or stylist?

Artisan or artist, absolutely. Stylist, to a certain extent. We are not aiming for mind-blowing styling. Quite the opposite in fact. It's more about poetic interlude. Making sure the floral arrangement has something to say to those who pass by. That you notice the flowers as you enter the lobby of a top hotel, and when you leave too.  It's more about the message they convey than the impact. This is essentially what we aim for with our floral business.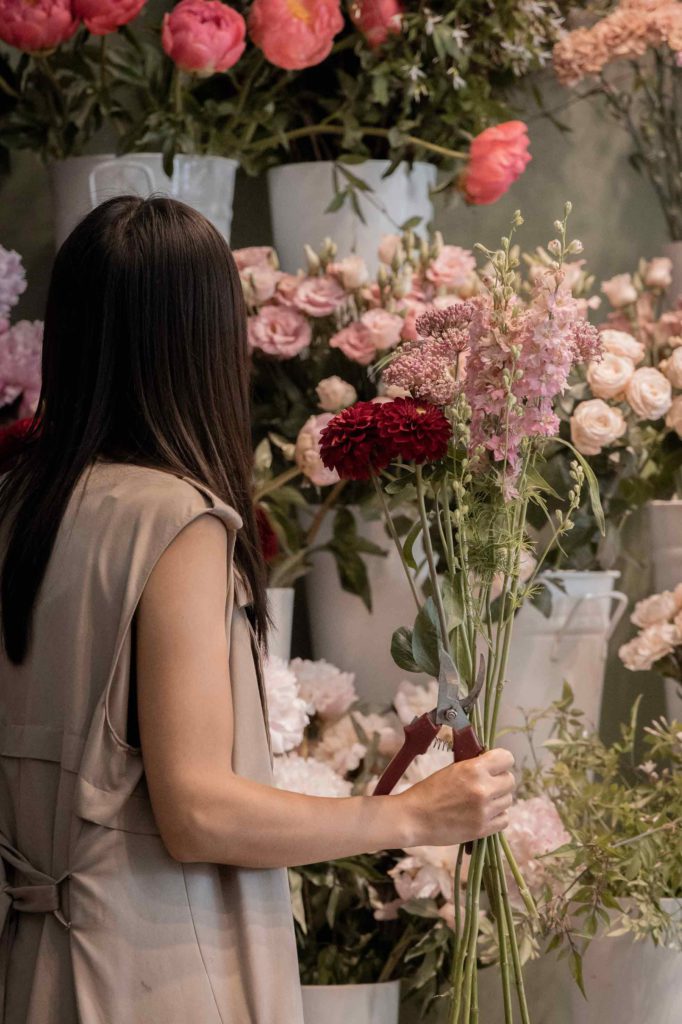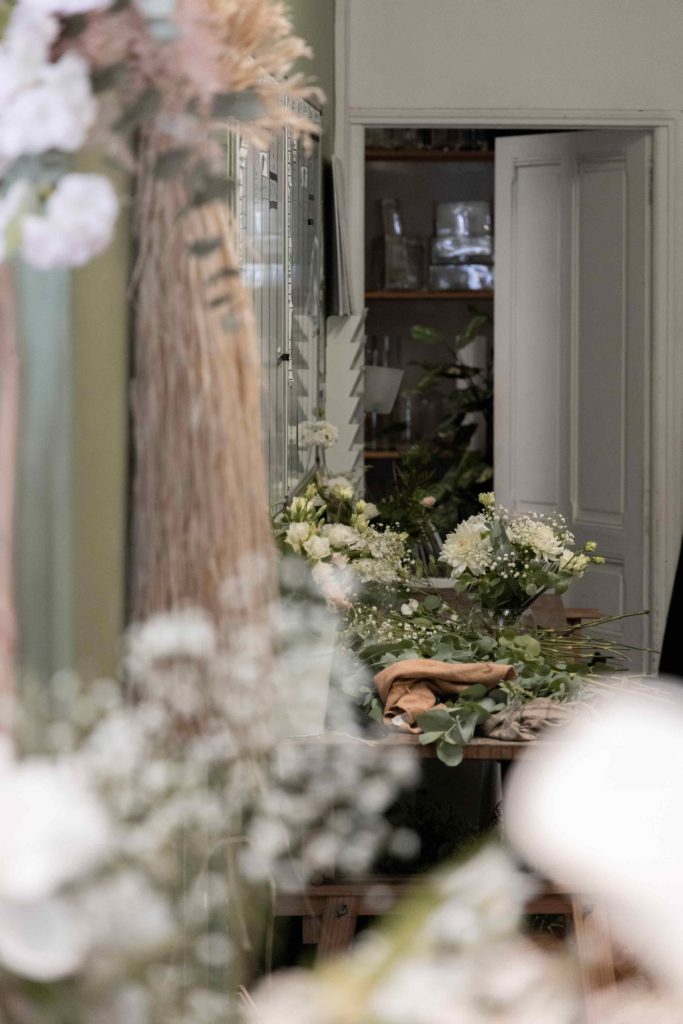 Could you tell us about your artistic approach when you decorate a venue?

Before even starting the floral arrangements, it's important to really take in the venue and the available space. It's important to fill and never suffocate the space. Then there's the overall feel of the place, the venue's DNA.  And finally, the brief, the reason behind the commission and the people involved.

The message conveyed through a floral bouquet for a conference and that of a floral display welcoming VIPs in a restaurant is world's apart. We are telling a very different story. The message needs to be processed more rapidly, and have a much greater impact. In the end it all comes down to context.

Could you tell us about your creative process?

For larger projects, I sometimes set my ideas down on paper. But it's still quite rare. More often than not it's all in my head. The hardest part is deciding on a theme. When you do, it's a huge buzz. It feels a bit like you're on a roll, and that the floral arrangement will flow naturally from the idea. And it is at this point that our hands completely take over. Our hands are absolutely essential to bring an idea to life which only exists in our mind's eye. They take control of the idea and run with it. And this is why our profession is all about craftsmanship. Everything is very intuitive. Our hands take control and lead us to a very different place.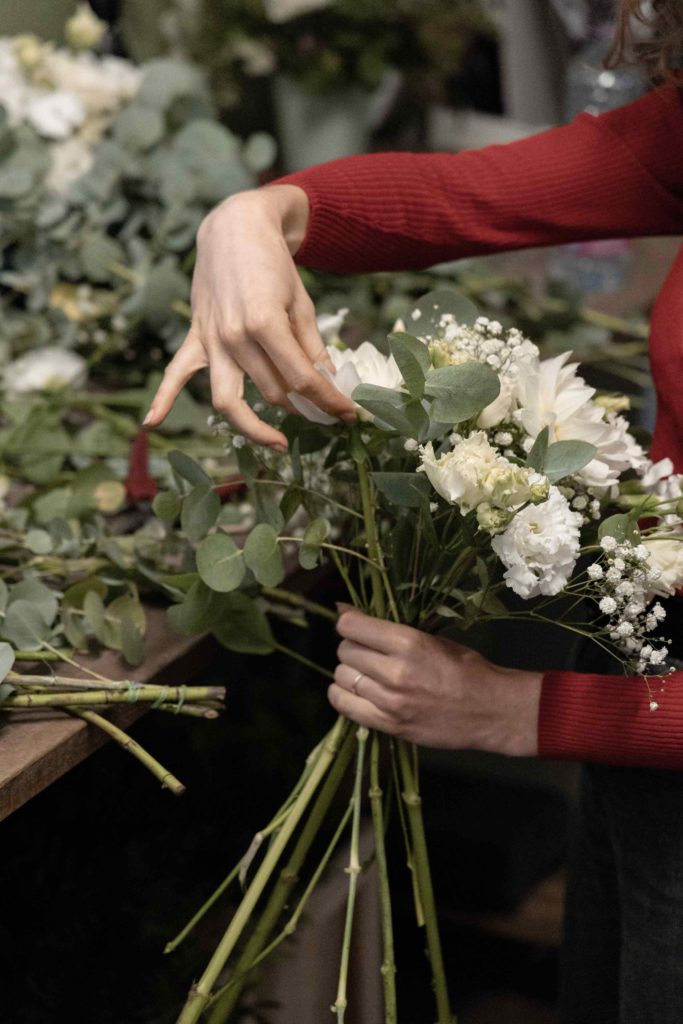 What is the role of time in your floral designs?

Time influences the flowers we choose. It helps us understand when the flowers will be in their prime. It takes time for flowers to open, to imagine them in full bloom. 

A floral arrangement lives on after we've gone. Once in a room, a floral arrangement continues to evolve and live its life. If you take time to really study the flowers, you'll see that some look to the light. Others will turn away from the vase. Instead of a still life work of art frozen in time, the display evolves and needs time. Just like us when we create our floral arrangements. We have to completely immerse ourselves and imagine how time will play its part in shaping our artistry.

Your floral creations grace France's finest hotels, private homes and Michelin-starred restaurants. How do they fit with tableware and fine dining?

A bouquet is part and parcel of the art of hosting. Whether you are present in a room or not, the display is always there to welcome guests. When you place the flowers on a table in a restaurant, they become part of the tableware. And we must at all costs avoid stealing the limelight, whether it's eclipsing the chef's fine food or the aroma of the wines.
We would never put a strongly-scented flower on the table in case it overpowers the guests' sense of smell. And yet a bouquet is much more than an object of decoration. It must have meaning so that all these elements can co-exist in harmony, complementing each other and toning perfectly.

Where do you find your inspiration?

Painting plays an important role. Two weeks ago I created a centrepiece for a commission. I had to recreate a table decoration for the marriage of a prince which took place in 1869. Unfortunately, there were no photos of the reception or the table in question. Absolutely nothing to go on. We had to seek inspiration from still life paintings to get a real feel for the style of bouquet from the period. For a more contemporary perspective, I really love fashion and haute couture in particular.  The different layers and cuts of clothes. It's all hugely inspirational. Even if it has very little to do with floral artistry (she laughs).

Could you tell us about the symbolism of flowers in your creations?

You'll never hear me say "Roses are for…" or "You must have an even number …". I don't believe in this kind of symbolism. Though I do believe what people read into a bouquet is really important. My contribution stops as soon as it is beautiful.

Poetry is also something I always look for. My thing in the workshop is to create the impression of a "coming back from a walk". A stroll in the countryside picking flowers. So I like to put small blackberries, berries or grasses to make the flowers more appealing when decorating tables. And yet this 'garden' atmosphere isn't rural. It's more like an armful of freshly picked garden blooms.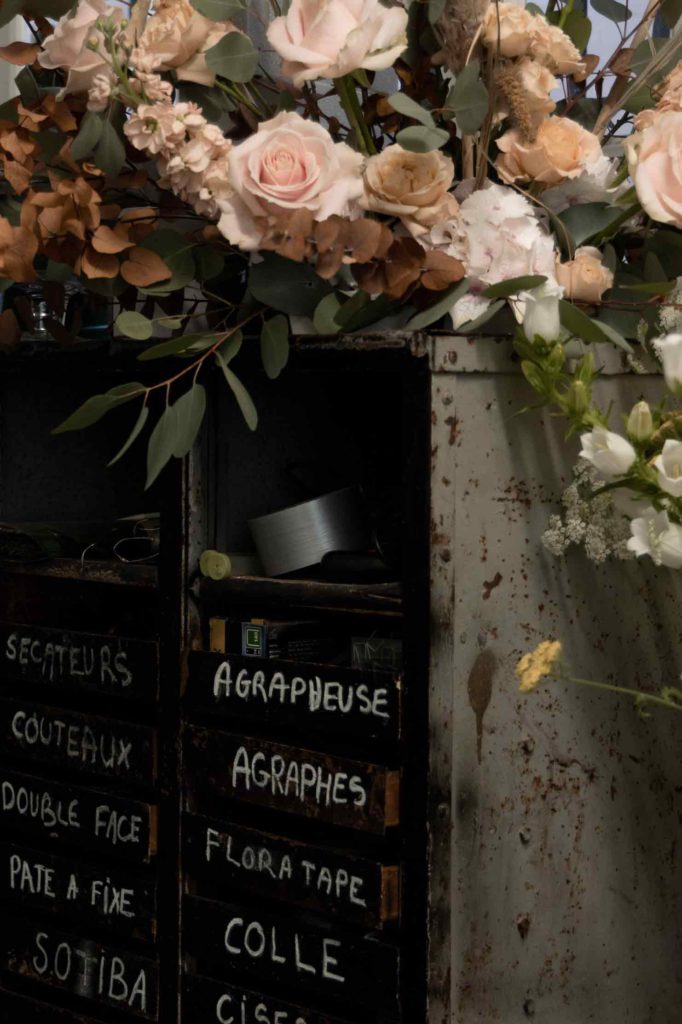 How do you manage the various life stages of a flower?

I approach my arrangements as if they were in the wild. At the very top, we have the flowers that are still in bud, while the flowers in full bloom tend to be more towards the centre of the bouquet. It's also a bit like the different stages of maturity in a wine. Some will reach their peak before slowly losing their aromas and body. It's really satisfying to see them evolve, full of meaning.

How do you share your passion with the people around you and your team?

To start with, we have a really passionate team. It is an amazing privilege to work together. Without saying a single word, there's a kind of creative emulation. There's a real sense of energy, which is hugely stimulating. Sometimes we break the silence with "But I thought that…", or "I was going to do that too…!". It's very strange (she laughs).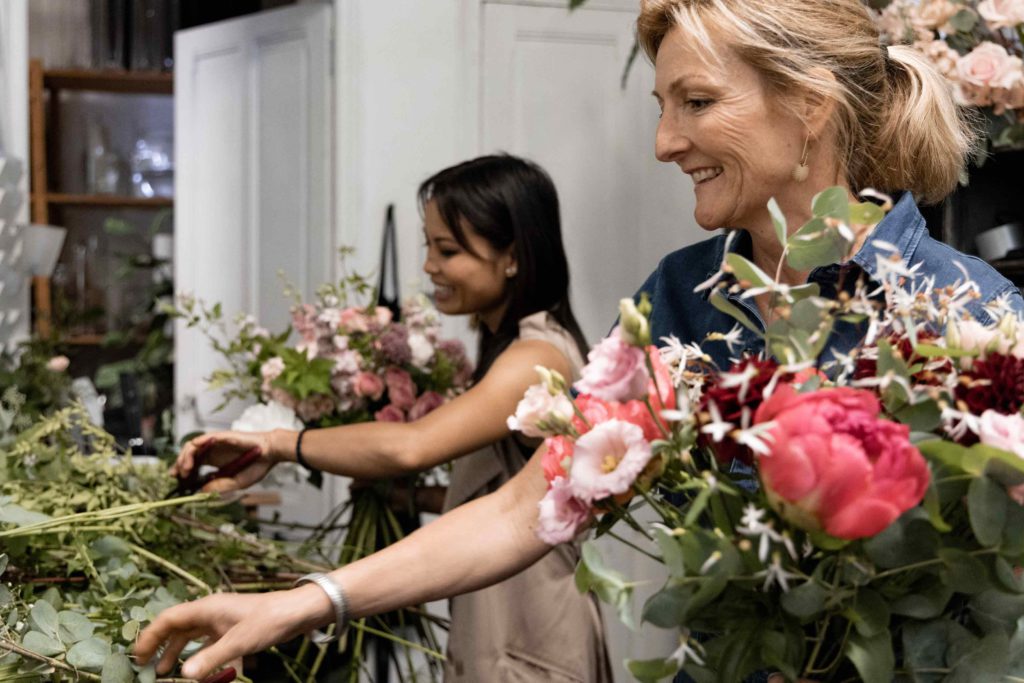 We also strive to pass on this "watch and take it all in" approach to our trainees. They learn to open their minds to Nature and the world around them. When I'm out and about, I always have my clippers and secateurs in my handbag and keep stopping wherever I go.  I'm so passionate about my work that my travels abroad always start with a visit to the florists (she laughs).
Editorial – Geoffrey Chateau | Photos – Julien Gérard-Maizières