In his establishment in Cordoba, the promise is to have a good time combining gastronomy and smiles. For Abelé 1757, Chef Periko Ortega looks back on his journey, his love of cooking in all its forms, and his passion for Champagnes from Maison Abelé 1757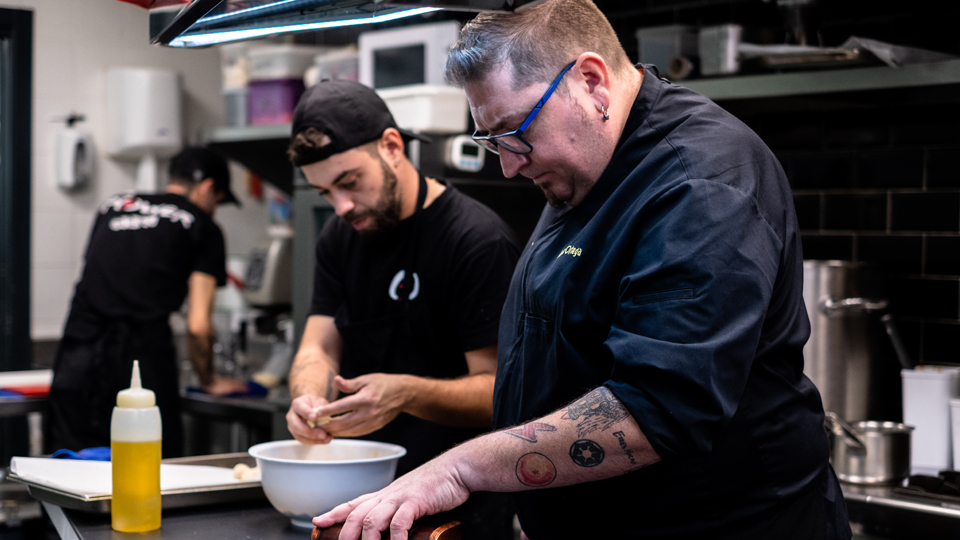 Can you introduce yourself in a few words?
I am Periko Ortega, I'm Chef at ReComiendo restaurant and I've been in the world of cooking for about 25 years. I am Andalusian born in the province of Jaén in a small town linked to the world of oil called Jabalquinto but "cooked" in Córdoba. At ReComiendo, we make a "souvenir" cooking based on tradition with all of the latest techniques for a more avant-garde cooking
How did you start your career as a Chef?
I have always been a Chef. At first I was studying medicine and at the age of 18 I decided to only study gastronomy. Before that I was a waiter, I worked in the kitchen staff and at 18 I started studying cooking and that's when I realized it was my thing. My father was also a Chef. For us, cooking is something genetic: I had to devote myself to that field.
However, my cooking is very different from father's one. He comes from the world of "hidden cooking" in the sense that before the Chef did not have the impact on people as he has today. Besides, he didn't want me to be a Chef because It implied a difficult life.
However I believe that we are destined in to only do one thing in life and concerning me I had the chance to discover who I am, my vocation, who I want to be tomorrow and what I wish to do; and I am very grateful for that.
What did your father think about the cooking you do with ReComiendo?
My father saw me winning the day in the world of cooking but he couldn't see ReComiendo. He died years ago while cooking… With his chef's hat on his head if I may say so. There is no better way to die. But he did not have the chance to see my restaurant although he saw me cooking and my triumph in this environment, which reassures me. I think from where he is now, he still watching me and surely being proud of me.
What is your relationship to pastry?
The pastry is the most important part of our gastronomic experience. started as a pastry Chef before becoming a cooker, which imposed a very strict discipline on me for the proper execution of my work. In pastry you have to be very straightforward for things to go well and my cooking has logically become very forthright and very mathematical. We calculate everything very well so that everything goes as it should. Throughout the experience we offer with Recomiendo, the sweet part is the most important. Not that I oppose savory and sweet, because for me it's a whole, but to conclude our tasting menu with elegance and to give this importance to the pastry part; and Abele helps us a lot because
it is such a versatile champagne that we use it a lot as an aperitif when we receive our customers, in order to conclude the experience with style.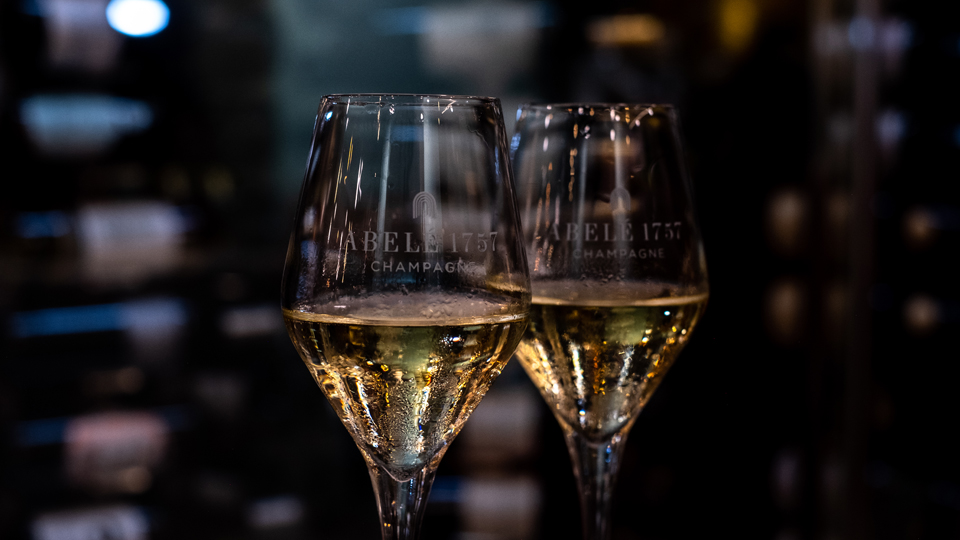 You're definitely one of the most dedicated brand ambassadors, but can you tell us about how your collaboration with Abelé 1757 began ?
I have known Abelé for 10 or 15 years but one day a friend brought me one of their bottles. I tasted it and thought this champagne greatly improved. A pure love at first sight. t is a versatile champagne when it accompanies our tasting menu, or for an aperitif, for dessert
or to accompany our entire menu. Then I started working with their champagne and getting to know Maison Abelé and their philosophy better. It's really a great Maison with a great history and which wants to move forward and grow and in this sense we identify with it.
Its quality gives us the security that what we serve is the best. We offer it more and more and it is becoming our favorite champagne for all the customers who come to my restaurant: everyone starts with a glass of Abelé. With Abelé I feel peaceful because I know that the experience begins in the best way.
What is the relationship between Abelé and Andalusian cooking?
We take the time necessary to preserve tradition while projecting ourselves into the future. We share this philosophy with Abelé and that is why I personally feel very identified with this brand of champagne. We look at the future without forgetting where we come from and that's something Abelé does too. We take this necessary time of memory to decide where we want to go.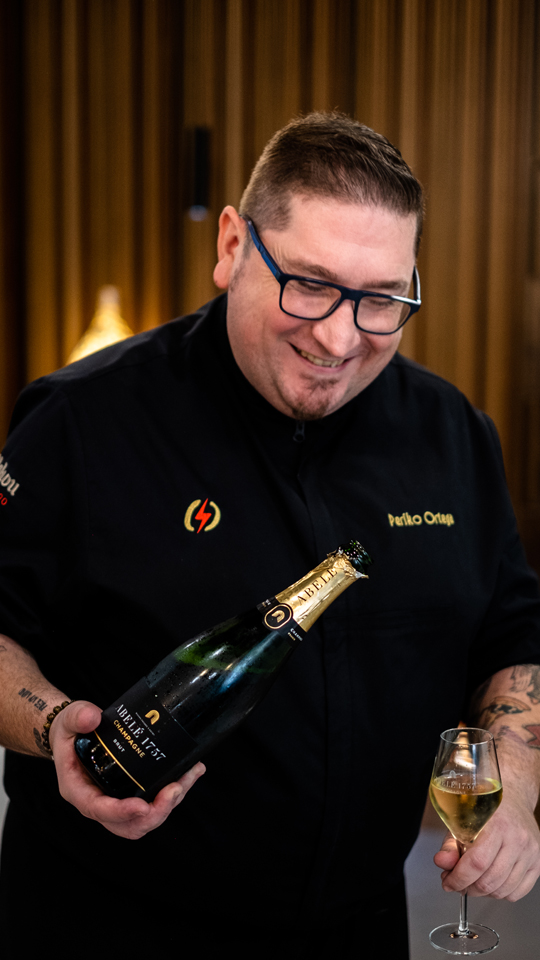 You were telling us about modernity as part of your cuisine's DNA at ReComiendo, what is modernity to you?
We understand the concept of modernity from tradition and we reinterpret it to know where we are going. We cross lines by offering combinations that seem very traditional; but they are as different and surprising and have never been done before. We work on something very traditional that comes from
memory and we transform it into something very different and irreverent. For us, modernity is a game, it's a pleasure, it's an emotion and everything is linked to the passage of time.
What is your favorite bottle among Abelé 1757's range?
We work with the full range, although we vary over time. For us, Abelé 1757 is the booking signal of our restaurant where everyone can have a drink and we offer it as the best aperitif drink to accompany our gastronomic experience. I am personally very fond of Abelé 1757 Blanc de blancs. It's a real love. I think it's one of the greatest champagnes. I have been tasting a lot of Blanc de Blancs and its quality is spectacular. And what aboutSourire de Reims. It is undoubtedly one of the best champagnes in the world. I think it is undervalued by the market because it is to me an amazing champagne. This is the one we keep for special occasions. For us, there is something really unique about it. Moreover, it is produced only in mono-varietal way and that is why it is so different from other champagnes.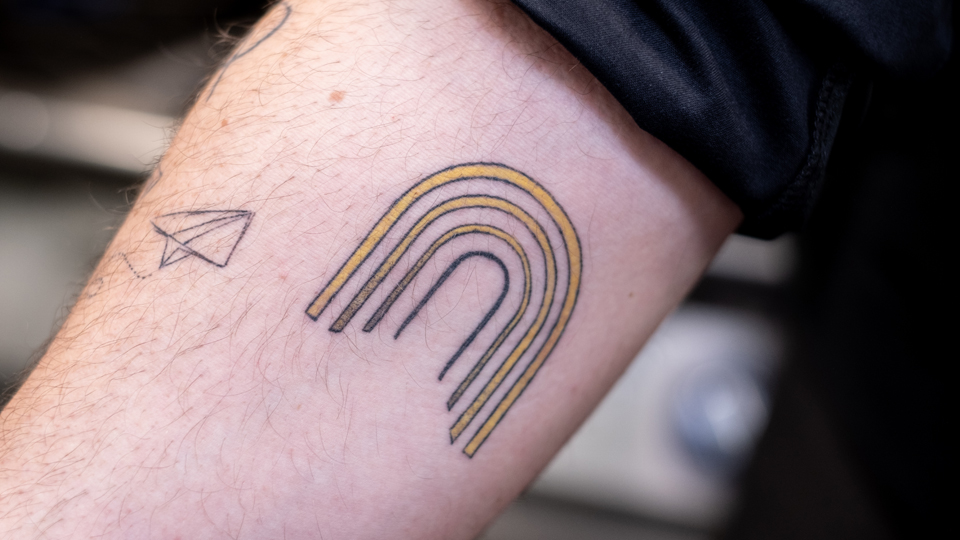 Lastly, can you tell us a bit more about your tattoos?
Tattoos mean a lot to me. They each have their own meaning. I am closely linked to the world of wine because it is my passion and my hobby and therefore I have many memories. One of the last ones I made is the Abelé 1757 logo because I like to feel close to the philosophy of the brand. I also wear one from a winegrower friend who makes his own wine and also the logo of the first wine I drank with my wife. It is important to me that our philosophy, mine and Abelé's one are now united forever.
Learn more about ReComiendo and book your table at https://www.recomiendopower.com/